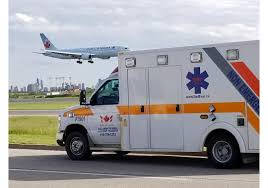 Non-emergency patient transport services are all about the transfer of patients who need medical assistance on the go but are not having any emergency medical attention requirements. These services are designed to deliver maximum convenience to patients during the transfer with facilities like hydraulic lifts, expert assistance, etc. The non-emergency transport services have emerged with a great contribution to the medical industry helping patients who need comfort during their way to medical facilities and hospitals. Today, we will bring you a small yet amazing list of benefits which one can avail with non-emergency patient transport services.
Trained support: if you opt for an expert non-emergency transport service, you would likely get perfect medical assistance and driver support. This is because all the staff who works for such agencies are certified and trained for easy transport. Moreover, it needs the staff to be informed about all the amendments made to the procedure to ensure safe transfers.
Comfort: most of the time, the transport services always sends a suitable vehicle required according to transfer needs. The aim behind the selection of vehicle is delivering comfort and convenience to the patient during transfer.
Privacy as a priority: another important factor which is worked by the patient transfer services is to deliver great privacy to the patient during transfer. The staff makes sure that the patient must be treated with complete respect to their needs maintaining dignity. However, if the patient has any issues or complaints during the travel, they have complete authority to share the grievances for a better experience. In case you have any specific requirements like you international or intercity transfers, you can book according to your needs.
Easy payments & low dependency: in case you are concerned about the payment practices with the patient transport services, most of the time you get chances to pay through online options or CC machines where you can easily swipe and pay for transfers. Moreover, they can be helpful to you in preventing any chances of dependency.
Leisure: last but not least, the non-emergency medical transport services could also be used for leisure goals like traveling from one place to another. If a patient is advised to move to some other facility or take a break due to any medical complications, medical transfer services could be used for traveling.
So, if you are having a hard time moving to a medical facility due to your medical conditions or on the advice of the medical expert because of any lack of equipment or treatment available at a nearby facility, feel free to contact our experts. Call today!